None of our clients have ever failed a certification audit and we GUARANTEE you won't either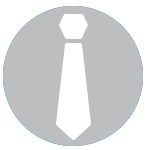 Management Systems – Get certified, lower risk, improve efficiencies, grow your business
Our solutions focus your business on continuous improvement. They are low on paperwork, big on ease of use, and customised to meet your needs. Whatever your goal, industry or size, we have the breadth of experience to create a strategic management system that delivers very real, measurable benefits. GrowEQ boosts your ability to offer great service to your customers and satisfy their needs on time.
Our management system solutions are designed to:
Manage business growth.
Ensure staff are able to consistently do their job, in the best known way and with minimum supervision.
Realise improved efficiencies in the business, boosting productivity and profitability.
Meet your quality, safety and environmental goals and legal requirements.
Reduce business risk.
Prove due diligence.
Win lucrative tenders.
Win more business where certification is important to customers such as those in the public sector and large organisations.
Keep your customers happy.
None of our clients have ever failed a certification audit and we GUARANTEE you won't either.