Audits
Your management system should be working for you.
You shouldn't be working for it.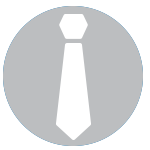 Internal Audits
Our internal audits bring a systematic, objective approach to the evaluation of your management system.
Our internal auditors also work as qualified certification auditors, so they know exactly what they are doing and how to help you get through your next certification audit. Because of their vast experience in a wide range of industries and organisations, they can provide you with a unique independent perspective on your business processes, help you to solve problems, and generate efficiencies. We aim to improve your bottom line.
Internal audits provide numerous benefits.
These include:
Determining the extent to which your management system supports your business strategy.
Analysing how well your management system mitigates risk.
Boosting productivity by assessing whether your processes are efficient and effective.
Determining whether staff follow your processes and if not, why not?
Identifying where the opportunities for business improvement lie and how to take advantage of them.
Determining whether you will pass your next certification audit.
Our Expertise
GrowEQ will use our considerable experience across a wide range of industries to ensure you get the most out of your internal audit program. We are the internal auditors for many businesses around Australia for a range of standards including:
World Health Organisation (WHO) Good Distribution Practices
And if you don't see what you are after in this list, please ask us. We have experts across Australia.
If you'd like ongoing support for more than just internal audits, please read about our Management System Guru Package here.
Supplier Audits
Supplier audits are crucial during their initial selection and, after this, a great way to ensure improved supplier performance. By determining the risk a supplier presents to your organisation before it becomes a problem, you can mitigate your own risk thus maintaining a high standard of product and service quality. Supplier issues can cost a company money, or even worse, cause harm to your customers.
The following are some of the benefits that can be realised by conducting supplier audits:
Identify serious problems before they impact you.
Determine whether they comply with legal, industry, and international standards.
Determine whether they comply with the standards you have set for them.
Identify areas of potential risk such as gaps in their manufacturing, service provision, and shipping processes.
Ability to work with the supplier to improve quality so that their products and services don't cost you money.
Better collaboration with suppliers because visibility into supplier-related activities provides an open exchange of information and complete transparency on both sides of the relationship.
Regularly scheduled audits ensure that relationships with your suppliers are meeting objectives and continue to be mutually beneficial. When goals are aligned, the likelihood for success is much greater.
Improved customer satisfaction as investigation into areas of risk identifies product and services problems before they happen thus enhancing your ability to bring high-quality goods and services to your market.
Diminished risk to your reputation which can be greatly affected by the quality put forth by its suppliers. A supplier audit is an easy way to introduce accountability into the supply chain and adequately measure supply chain performance.
Our Expertise
Rigorous and thorough supplier audits send a strong message, demonstrating that you value transparent and compliant behaviour and are serious about managing your supply chain. Suppliers are critical to the success of your business. Auditing them reduces your business risk.
GrowEQ can help you to:
Select new vendors – based on their compliance with quality, WHS and environmental regulations and management system requirements.

Assess vendor risk – determine the risk your vendors pose to your business and hence your vendor auditing regime.

Monitor vendor performance – manage the risk vendors present to your business, assess their capabilities and improve their performance.
Certification
Audit Facilitation
Many organisations prefer to have a person experienced in the development, maintenance and improvement of ISO Management Systems work with the auditor during their certification audits, or as a minimum at the first audit.
As experienced certification auditors ourselves, we can be the person who represents your business during the audits performed by your certification body. We can liaise with your Certification Body to:
Set audit dates.
Choose interviewees & their subject matter.
Train your staff so they are ready for the audit.
Make pertinent information available to the auditor.
Support your interviewees during the audit.
Translate the questions being asked by the auditor into terms your staff understand.
Improve your audit success.
Ensure the whole audit process runs smoothly for you.
Certification Audits
Unhappy with your current certification body?
Tired of pedantic auditors who don't understand your business?
Sick of being sent a different auditor every time?
We'll help select a new certification body, or review the performance of your existing certification body, to ensure you're getting the best value for money. We'll find a certification body that adds value to your business and results in significant savings for years to come.
Contact us to find out more