Your management system should be working for you. You shouldn't be working for it.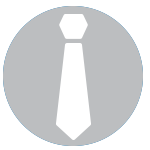 Audits — Internal
Our internal audits bring a systematic, objective approach to the evaluation of your management system.
They determine whether:
you will pass your next certification audit.

your management system supports your business strategy and optimises customer satisfaction.

your processes are efficient and effective.

your management system helps you to mitigate business risks.

staff follow your processes and if not, why not?
GrowEQ will use our considerable experience across a wide range of industries to ensure you get the most out of your internal audit program. We are the internal auditors for many businesses around Australia for a range of standards including:
And if you don't see what you are after in this list, please ask us. We have experts across Australia.
Our internal auditors also work as qualified certification auditors, so they know exactly what they are doing and how to help you get through your next certification audit. Because of their vast experience in a wide range of industries and organisations, they can provide you with a unique independent perspective on your business processes, help you to solve problems, and generate efficiencies. We aim to improve your bottom line.
If you'd like ongoing support, please read about our Management System Guru Package here.
Audits — Supplier
Rigorous and thorough supplier audits send a strong message, demonstrating that you value transparent and compliant behaviour and are serious about managing your supply chain. Suppliers are critical to the success of your business. Auditing them reduces your business risk.
GrowEQ can help you to:
Select new vendors – based on their compliance with quality, WHS and environmental regulations and management system requirements.

Assess vendor risk – determine the risk your vendors pose to your business and hence your vendor auditing regime.

Monitor vendor performance – manage the risk vendors present to your business, assess their capabilities and improve their performance.
Audits — Certification
Unhappy with your current certification body? Tired of pedantic auditors who don't understand your business? Sick of being sent a different auditor every time? Sick of audits?!
We'll help select a new certification body, or review the performance of your existing certification body, to ensure you're getting the best value for money. We'll find a certification body that adds value to your business and results in significant savings for years to come.
Contact us to find out more