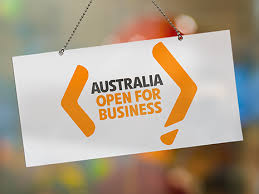 I usually leave my Happy New Year email until February because this country doesn't really open for business until after Australia Day. I hope you had a wonderful break that it is not already a distant memory.
During January I've reflected on the year that has been and I'd like to share some highlights with you:
GREATER EFFICIENCY – We created clarity and reduced the quantity of information staff need to read in order to do their job by 72%. This has improved efficiency, staff satisfaction and has given our client a competitive edge.
RISK REDUCTION – We managed the development, implementation and certification of a WHS system for a large multinational in 3 months. Phew!
IMPROVED PRODUCTIVITY – We pulled information out of people's heads and used Promapp to create a central repository of truth. Now that best practices are documented, and everyone can access them easily, our client is experiencing substantial productivity improvements.
If you would like to improve efficiency & productivity and/or reduce risk, please get in touch. We are here to help.
All the best – Liz