Our approach to process improvement recognises the importance of your business strategy so that you focus on improving the processes that really matter to the success of your organisation.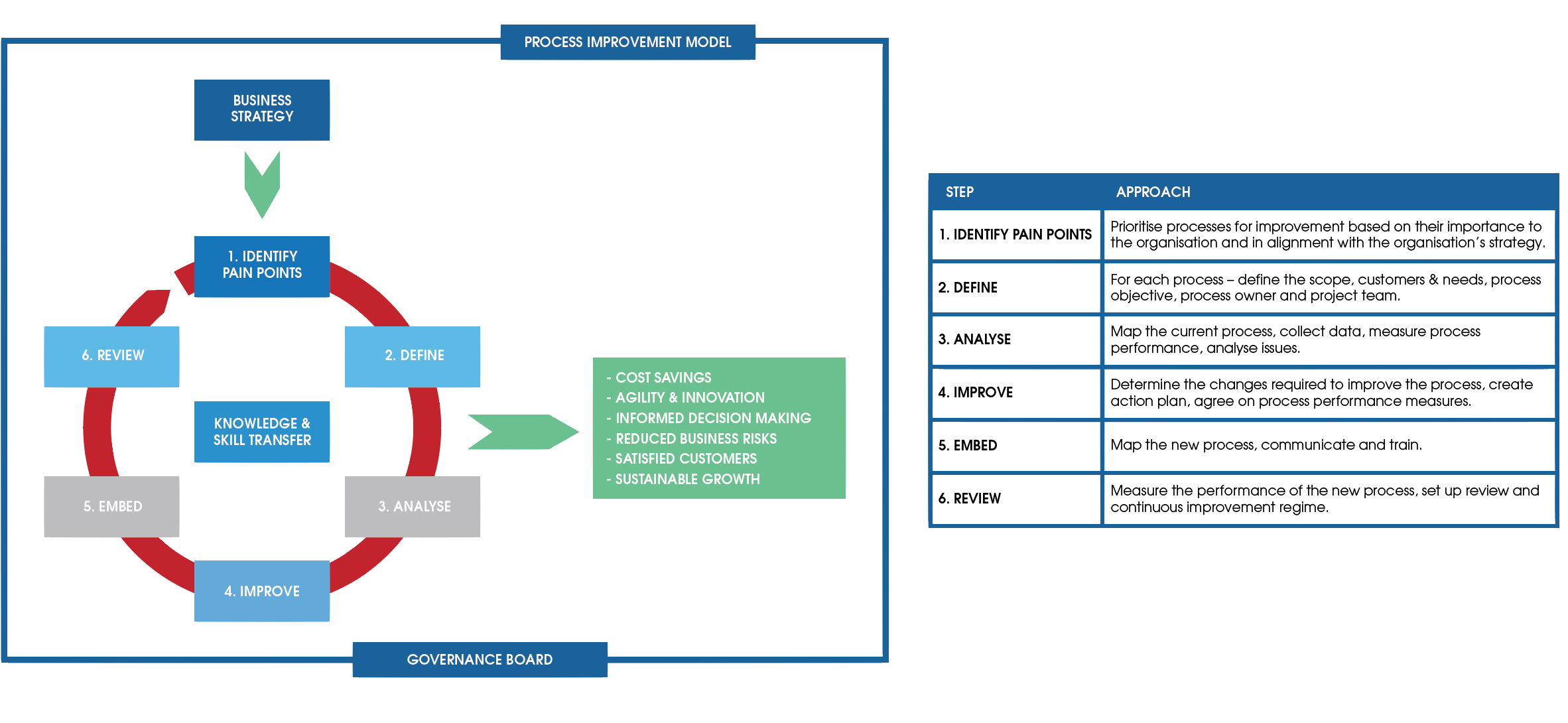 It's time to bring our information sharing out of the 90s. Our business teams deserve to find and access relevant and readable process guidance when they need it.
When it comes to embedding processes and continuously improving them, we like to use Promapp – process management software that helps companies build, improve and share their process knowledge from a central online repository.
Promapp makes it easy to share ideas and improvements. Taking inspiration from social media, dashboards and conversations within Promapp keep teams engaged.
It drives process improvement by simplifying process mapping, so that business teams can own and improve their own processes.
Easy to use for the whole team
Process maps generate from text
Simple process map format
Drill down to detail, related documents
Change tracking for every change
Browser-based, easy roll out
See how it works