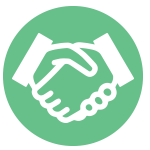 Our Approach to Management Systems — Supporting your goals
Using our practical, proven approach, we guarantee ISO certification. No matter where you are in Australia, our team will develop a Management System that supports your business goals and captures your best practices, so you can reduce costs, improve efficiencies, and increase customer satisfaction and profitability. But we make sure we keep it simple.
5 STEPS TO A CERTIFIED MANAGEMENT SYSTEM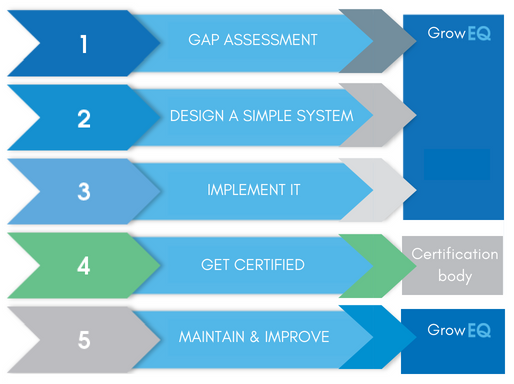 ---
1. GAP ASSESSMENT
We review your business processes and documentation against the requirements of the relevant Standard to determine the gaps. Let's make the most of what you already have.
Deliverables
Gap assessment in plain English — summarising the policies, processes and records you already have and those you need.
Project plan — the actions required to fill the gaps.
---
2. DESIGN A SIMPLE SYSTEM
We design a simple, practical system that people will want to refer to because it helps them do their job efficiently and effectively. Through your management system, you'll make your business strategy happen.
Deliverables
Objectives and targets that link to your business strategy — to reduce costs, improve efficiencies, increase customer satisfaction and improve profitability.
The documented information you need — using the latest research into best technical writing practices.
---
3. IMPLEMENT IT
Concurrent design and implementation means you'll never be overwhelmed.
Deliverables
Implementation plan — containing all the activities required for certification.
Implementation advice and guidance — so you always understand what to do and how to do it.
Record generation — to prepare for the certification audit.
Internal audits & reports — to ensure your business is ready for certification.
---
4. GET CERTIFIED
We will arrange an independent, expert assessment of your system by an internationally recognised certification body. It will grow your customer base, provide assurance to existing customers, give you a marketing edge, prove due diligence, motivate staff, improve processes and provide international recognition of your achievement.
Deliverables
Selection of a certification body — these are independent, separate entities.
Audit report from the certification body — to make sure you're getting what you paid for.
Customer satisfaction survey – we want to know just how happy you are with us.
---
5. MAINTAIN & IMPROVE
Our management systems are designed to propel you forward by supporting your business strategy, so it's important they're maintained and improved.
Let us do the work, so you can focus on what you do best.
---

Our Approach to Knowledge Management — Aligned with your business strategy
Our approach to Knowledge Management recognises the importance of your business strategy, allowing us to focus on capturing and communicating the knowledge that really matters to the success of your organisation.
No matter what your knowledge-needs, we have a solution. From user guides that explain to your staff how to use your software, to work instrauctions for equipment, to procedure and policy writing.
We turn chaos into clarity, using a range of software solutions from familiar Word, Excel and Adobe tools, through to the Business Process Management software Promapp.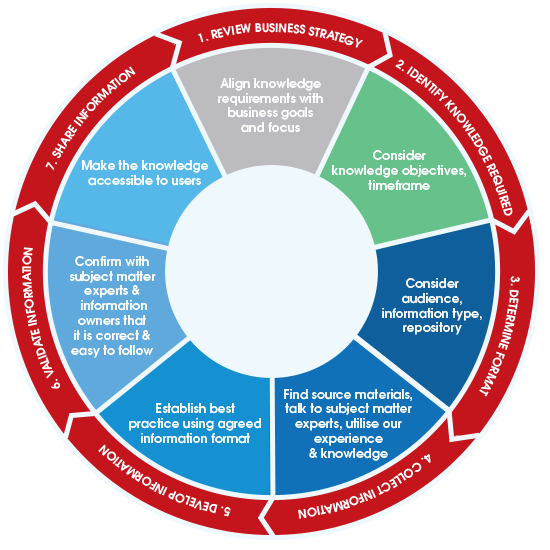 Our Approach to Process Improvement — Focused on the success of your business
Our approach to Process Improvement recognises the importance of your business strategy, so you can focus on the business of improving the processes that really matter to the success of your organisation.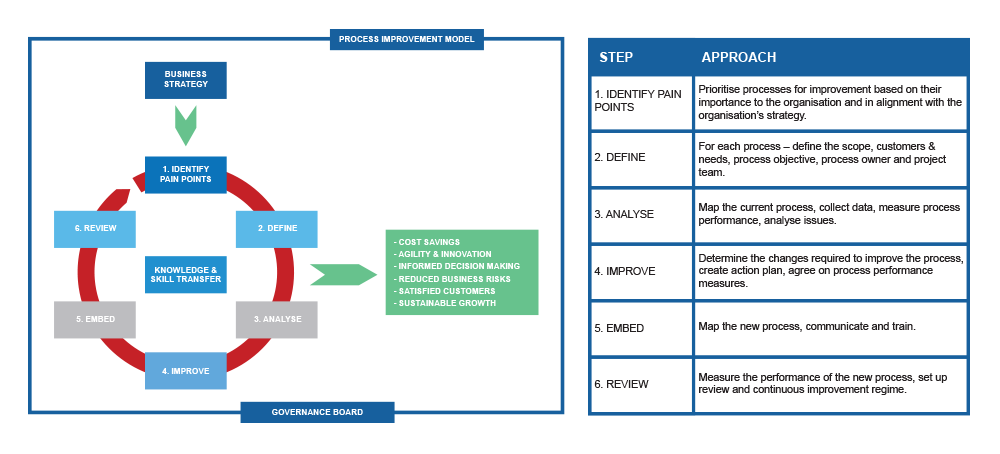 For many organisations, traditional approaches to improving processes have failed to translate into expected benefits. Everyone is excited at first, but after a while people revert to the old, familiar way of doing things.
Successful Process Improvement is more than theories and analysis, it's about changing everyday behaviours. Promapp's unique approach makes Process Improvement simple for teams and it embeds the team's improvements, enabling the business to quickly adapt to changing conditions.
We offer a wide range of solutions, including software.
Software that takes your management system to a whole new level.
Switch from traditional documentation styles to clear, simple processes.