Need to ensure Corporate Social Responsibility Compliance?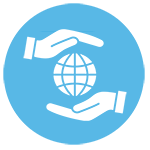 What is Corporate Social Responsibility?
The Corporate Social Responsibility (CSR) concept refers to the acceptance that corporations have a degree of responsibility not only for the economic consequences of their activities, but also for the social and environmental implications.
This concept is fast growing throughout the world, and there are real implications for all Australian businesses.
Large corporations are examining their supply chains, and are insisting that all suppliers adhere to strict CSR guidelines. This means that many businesses within this supply chain are being subjected to CSR audits, and failure to comply can lead to loss of lucrative contracts, loss of corporate reputation and even more significant penalties for serious breaches.
What is the Standard for CSR compliance?
There are numerous standards that have been developed for CSR compliance, but there is NO single accepted standard such as those seen for quality or environmental management.
The SMETA standard is the one most used throughout the world, despite the development of the ISO 26000 and SA 8000 standards.
Many multinational corporations have developed their own standards, and will insist on their suppliers being audited against this standard.
What are the basic principles of CSR standards?
Corporate Social Responsibility principles are based on the United Nations Charter of Human Rights, which might sound rather lofty. Human Rights, however, are relevant to the economic, social and environmental aspects of all business activity.
To summarise CSR principles using the SMETA standard as a reference point, they are based on four central pillars of responsibility – Labour Standards (encompassing worker's rights, their treatment and pay conditions); Worker's Health and Safety; Business Ethics and Environmental Practices.
Thus, to be CSR compliant, a business must be able to demonstrate that they have procedures in place to ensure that they meet standards across these four areas.
How can we help you with CSR compliance?
GrowEQ Senior Consultant Matt Murphy is a Certified Corporate Social Responsibility Lead Auditor and Associate Social Compliance Auditor with APSCA.
His experience in performing numerous CSR audits to many different standards means that he can help your business with the process of becoming CSR compliant.
There are many documentary requirements of various CSR standards, and many businesses will be unfamiliar with these documents. Let Matt guide you through the document maze, and create a CSR compliant system. As always, our goal is to make it simple – you and your business are already socially responsible – we want to help you formalize it and earn the credit you deserve.
Implementation of the system is also a crucial aspect, and Matt will be able to help you through this part of the process.
Let us do the work, so you can focus on what you do best.
We can combine any of the below Standards to create a single, simple, INTEGRATED MANAGEMENT SYSTEM.
Click on each Standard to find out more.