Golf Course Environmental & Safety Management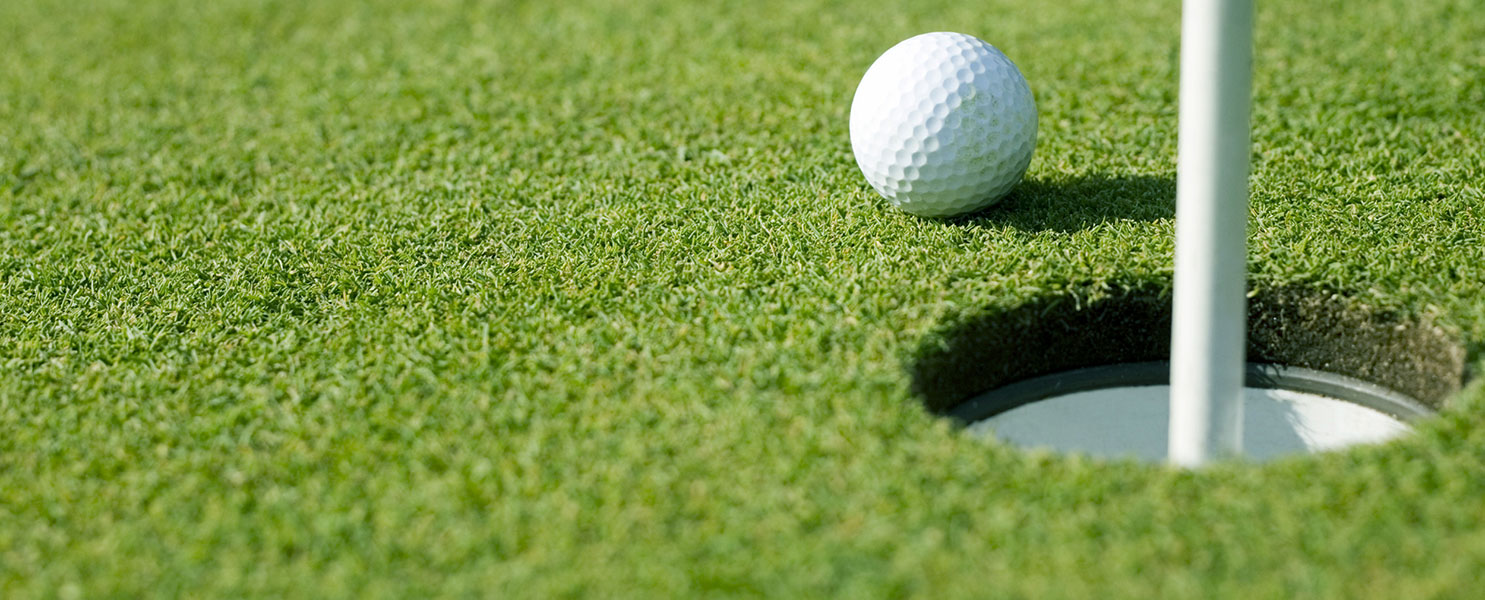 MAKE YOUR GOLF COURSE
COMPLIANT USING OUR
PRACTICAL MANAGEMENT SYSTEMS
Make things fast and easy with QuickLinks by GrowEQ, the Safety and Environmental Management System developed for golf course superintendents, in consultation with them.
Customised policies and procedures, along with accurate record keeping which is updated in real time by you and your staff, from anywhere!
Want to spend more of your time on the golf course and less on paperwork?
Learn more about QuickLinks Software for Golf Courses.
Golf Course Management Code
The new Golf Course Environmental & Safety Management Code helps you reduce risk and improve compliance. Having been involved in its development, we understand how to meet the Code's requirements simply and practically.
We offer 4 management systems for the 4 levels of recognition, as pictured below. To enquire please contact us.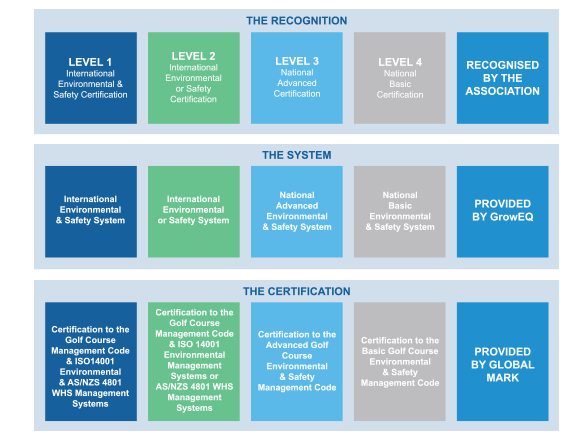 Benefits of the Code
The voluntary Golf Course Management Code has been developed by Global-Mark with the assistance of GrowEQ and Superintendents. It is endorsed by the NSW Golf Course Superintendents Association.
The Code provides a framework which golf courses can use to develop a management system that can be independently verified, in order to demonstrate due diligence and the club's commitment to maintaining environmental and workplace health and safety management.
It is recognised that there is a significant spread of golf courses with various environmental and safety conditions, sizes, budgets etc. Therefore, the Code contains basic and advanced requirements. The Code is also based on requirements similar to those in the Standards ISO 14001:2015 Environmental Management Systems and the Australian Standard AS/NZS 4801:2001 Occupational Health & Safety Management Systems. So compliance to the Code provides a pathway for certification to these internationally recognised standards.
INDEPENDENT
Designed by the internationally recognised certification body, Global-Mark.
SPECIFIC
Validated by golf courses for golf courses.
FLEXIBLE
Select International or National recognition. National recognition can be basic or advanced. The choice is yours.
SCALABLE
Build upon the Golf Course Management Code to gain certification to the internationally recognised standards ISO 14001 Environmental Management Systems and AS/NZS 4801 OHS Management Systems. Nothing is wasted.
ENDORSED
Endorsed by the NSW Golf Course Superintendents Association.
For a free copy of the Golf Course Environmental and Safety Management Code please click here.
How GrowEQ Can Help
We worked with Superintendents and Global-Mark to develop the Code, so we know exactly how to meet the requirements of levels 1, 2, 3 or 4 certification quickly, simply and easily.
GrowEQ will:
• Help you to implement your system and educate your people.
• Provide you with an action plan and activity schedule so that you don't forget.
• Perform your internal audits and help you on-the-job.
• Provide you with ongoing support and assistance.
• Maintain your system so you keep up with ever-changing industry demands and changes in EPA, Water Authority, Fire Brigade, and legal requirements.
• Update your system when changes to international standards and codes occur.
Let us provide peace of mind, so you can focus on what you do best.
Benefits of GrowEQ's Systems for Golf Courses
As shown in the diagram above, we've developed a system for each of the 4 levels of certification. Our systems are:
COST EFFECTIVE
Cheaper than hiring a consultant to write a system just for your golf course.
TRANSPARENT
We don't mark our own exam paper! Audits are performed by an internationally recognised certification body.
INDEPENDENT
Our systems have been independently assessed by a certification body, to ensure they are legally compliant for golf courses and they comply with the Golf Course Environmental &amp Safety Management Code and the internationally recognised standards ISO 14001 Environmental Management Systems and AS/NZS 4801 OHS Management Systems.
EXPERIENCED
We are experts in our field and have been developing management systems for over 20 years.
SPECIALISED
We understand the unique set of requirements and critical issues for golf courses and we provide best practice outcomes.
SIMPLE
With invaluable input from golf courses, we know our systems are practical and easy to understand. We'll guide you through the process.
To enquire please click here.
Benefits of Certification
Certification to one of the 4 industry-recognised levels provides many benefits.
Certification:
Is a totally independent, expert assessment of your system by an internationally recognised certification body.
Helps to prove due diligence.
Instills confidence in government bodies, stakeholders, club members, and the community.
Motivates staff and helps to gain their commitment.
Improves processes and refines activities.
Demonstrates your commitment to safety and the environment.
Provides recognition of your achievement.
Speak to GrowEQ about how your Golf Course can benefit from our expertise.