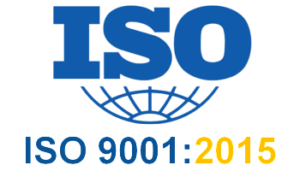 A new version of ISO 9001:2015 Quality management systems – Requirements was published in September 2015. This update is not only the first since ISO 9001:2008, it is also the first major revision since ISO 9001:2000 which essentially consolidated three previous standards – ISO 9001, ISO 9002 and ISO 9003. In other words . . . . this change is a BIGGY!
Response to the Marketplace
All ISO standards are reviewed on a regular basis to ensure they remain current and relevant in the marketplace and address the needs of the business world. Significant changes in technology, business diversity and global commerce have occurred since the last version of ISO 9001 was released in 2008. These include:
Increasingly complex, demanding and dynamic environments in which organisations must operate.
Changes in technology which have changed how we work.
The rapid growth of the service sector.
A greater focus on controlling business risk outside the traditional financial arena.
Increasingly complex global supply chains in which suppliers are more physically distant from their customers.
An increase in the adoption of work, health & safety (WHS) and environmental management systems and  the concurrent need to integrate these with quality systems, and indeed business management systems, in line with the strategic objectives of organisations.
Who Decides?
Although the International Organisation for Standardization has technical committees who actually make the changes, the direction of change we see in the new version of ISO 9001 has also be determined by existing and potential users through:
A survey conducted in 10 languages, with a total of 11 722 responses from 122 countries.
Conducting several open forum workshops with users of ISO 9001.
A draft International Standard (DIS) was made available for public comment in May 2014 and the final draft will be released soon in 2015. If past version changes are anything to go by, there won't be much, if any, difference between this final draft and the published version.
The Transition
15 September 2018 is the deadline imposed by ISO. By then you need to have passed an audit of your ISO 9001 system against the requirements of the new version of the standard. However, certification bodies may choose to stop issuing new certificates to ISO 9001:2008 before then.  Therefore I recommended that you check this with your certification body.
Organisations with existing ISO 9001 certification must be certified against the ISO 9001:2015 standard by September 2018. After this date, certificates against ISO 9001:2008 will no longer be valid. You can upgrade your certification at any time after the new standard has been published as long as your system meets all of the requirements of ISO 9001:2015.
If you'd like some guidance or need a sounding board please email me at liz.cole@groweq.com.au. Alternatively, visit my website where you'll find free information to download.
All the best,
Liz