Not sure why you should bother with an ISO 9001 Quality Management System? Here are 10 FAQs explaining how it will help your business save time and money, improve customer satisfaction and increase revenue.
What is a Quality Management System?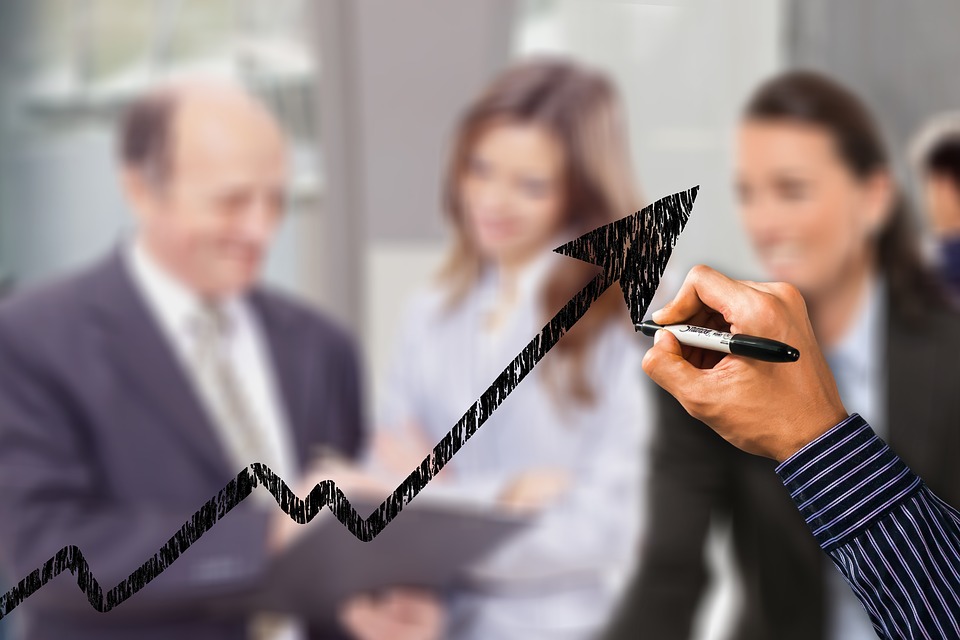 A Quality Management System (QMS) is an agile, customer-focused, process-driven business approach that ensures each function of your operation is aligned behind a single goal: continuously improving the performance of your entire organisation.
With a QMS at the heart of your operation, you're able to accurately pinpoint and minimise risks, while improving productivity and identifying and maximising new opportunities. Administrative and procedural activities become streamlined and cohesive. Systematic evaluation of practices and processes, coupled with proactive knowledge sharing and timely responses to feedback, make sure you consistently produce quality products and services that meet or exceed the expectations of your customers.
In short, a QMS allows you to achieve your business objectives more efficiently and effectively.
Why is a Quality Management System important?
A well-designed and properly implemented Quality Management System is the key enabler for your business strategy. It puts you ahead of competitors, simplifying and strengthening the steps needed to deliver products and services that are fit for purpose and right the first time.
Internally, a QMS means greater operational efficiency, reduced risks and increased revenue. Externally, consistent quality, timely delivery and a reputation for reliability enhance satisfaction and confidence in your products and services. So your old customers keep coming back, you generate extra sales and you win new business.
What is ISO certification?
An ISO-based QMS meets rigorous criteria set by the International Organization for Standardization, through a streamlined process of applying standards, auditing and certification.
More than 20,000 ISO standards deal with a wide range of issues, from management through to health & safety, information security and environmental standards. They are rules drawn up by a panel of experts selected from various parts of the industry or supply chain and from independent scientific bodies. The standards are reviewed regularly, to ensure they remain current and relevant. The ISO 9001 standards specifically focus on quality management and the latest version is ISO 9001:2015.
ISO 9001 standards have been implemented by more than 1.6 million organisations in over 175 countries. They are designed to apply to all types of organisations, public or private, in any industry, of any size, and regardless of the type of product or service they supply. That means they can't be prescriptive. Instead, they focus on the outcomes to be achieved and the principles to be followed, while YOU decide the best way of getting there. Certification is not about meeting the requirements of ISO 9001, but about ensuring your business has a framework that's strong enough to support your strategy, while being flexible enough to respond to any adjustments to it.
Backed by the market-leading global credibility of the ISO culture, your commitment to the QMS process is proof to your customers, stakeholders and staff that you're serious about striving for best practice, continuously improving and keeping your promises. That reputation is further enhanced through expert auditing by an organisation that has itself been accredited by an internationally recognised body such as JAS-ANZ (the Joint Accreditation Scheme of Australia and New Zealand).
How does ISO 9001:2015 work?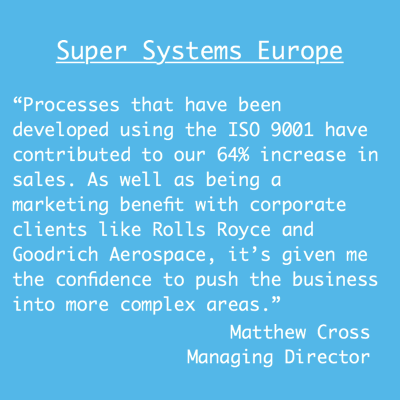 Implementing ISO 9001:2015 is a journey towards continual improvement and sustainable business success, not a project to be completed and shelved.
Seven key principles are applied:
Customer focus
Leadership
Engagement of people
A process approach
Improvement
Evidence-based decision making
Relationship management.
Implementing a QMS requires documenting only necessary and useful information, then conducting regular evaluation of practices and processes and taking responsive action, to ensure ongoing certification. It's low on paperwork and big on ease of use. Gone are the days of instruction manuals full of duplication and 'waffle' that no-one understands, being stored in a million different places, under various computer programs or in a few employees' heads.
It's practical and straightforward, with accurate protocols that are easy to understand, follow and access.
It helps employees quickly learn what should be done and how to collaborate on tasks.
It promotes consistency in how work is completed and recorded.
It prevents misunderstandings.
ISO 9001 can also be integrated with software which further simplifies mapping and updating your processes.
How is performance monitored and assessed?
ISO 9001 has built-in reporting of key indicators: Internal Audits, Corrective Action, Management Review and Continuous Improvement. That ensures regular attention is paid to the processes, so problems are quickly identified, their recurrence is reduced and follow-up checks and actions ensure the solutions remain effective.
Internal Audits: You own team is trained to evaluate the effectiveness of each process in the operation, ensuring any non-conformities are addressed. Their observations and suggestions feed into the system and get noticed.
Corrective Action: When a problem occurs, it's corrected at the root cause. It doesn't have to be "fixed" again next week by someone else, and next month by yet another person. The protocols allow staff to take ownership of problems, recognising them as systems or process issues that can be solved in consultation, rather than them being left for someone else to deal with.
Management Review: At the heart of a QMS is one central, comprehensive and coordinated set of documentation, fed from internal audits, corrective actions and other sources including purchasing information and client complaints. So managers can be confident they have all relevant information at hand in the most meaningful format when making decisions. That ensures the entire operation runs more smoothly, with fewer crises wasting time.
Continuous Improvement: With a QMS, clear procedures and regular training result in "top of mind" awareness and encourage constructive feedback at all levels of your operation. So a culture of continuous improvement is the inevitable result.
It's important to remember that communication is vital to the effectiveness of a QMS. If current 'best practices' are not being followed, it's time to ask questions instead of simply issuing reprimands. When something important isn't being done, consider why not, what alternative process or procedure is being used, and whether that work-around is a better approach. It's an opportunity to invite suggestions that could provide a superior alternative, recognise ingenuity and foster further improvement.
What are the benefits for my company?
In simple terms, the bottom line is improved financial performance. A Quality Management System embedded in your business will drive ongoing improvements in processes and products, ensuring sustainable growth in profitability.
Internal Advantages
Analysis has shown that a company which implements ISO 9001 has a better Return On Investment than competitors that don't.
A US survey of 100 registered firms reported the average improvement in their operating margin was at 5% of sales (source: www.questanalytical.com).
A QMS is future-focused, emphasising lead indicators (including waste, defects, response times, competencies, time spent with customers and product development cycle time), giving context to lag indicators such as revenue, costs and profits.
Instead of silos, you have a coordinated effort which is greater than the sum of its parts.
A QMS also enhances agility, making it easier to adapt to the changing needs of customers and to adopt new systems in the future.
The cost savings are achieved through:

– identifying and eliminating process inefficiencies
– ensuring reliability of techniques and equipment
– more precisely managing raw materials, components and other resources
– reducing duplication, rework, scrap and overtime due to defects or mistakes
– avoiding problems when delivering solutions or services
– reducing order turnaround time
– minimising need for staff supervision
– minimising downtime, through proactive monitoring of risks and hazards and anticipation of employees' needs
– reducing ongoing permit and insurance fees and external auditing
– protecting your brand from faults and product recalls.
Market Advantages
ISO 9001 certification is becoming a requirement to do business in many markets. Compliance means clients can be confident a rigorous review has been undertaken of your own processes and you have set a high standard for your products and services, as well as being efficient, low-risk and customer-focused. Your QMS provides a clear, uniform image of your entire organisation. So you stay ahead of the game and ahead of the field.
Customers are far more likely to contact a company if it uses an ISO 9001 logo in the marketing of its products or services (source: www.isoqsltd.com).
Compliance with procurement tenders widens your public and private sector market potential, helping you to win lucrative contracts particularly with bigger businesses and governments that require ISO 9001:2015 or AS/NZS 9001:2016.
ISO certification is internationally recognised, supporting your overseas business prospects.
Proof of a reputable QMS minimises the disruption to your own business caused by external audits.
The significant lead-time for certification means already having ISO 9001 endorsement gives you an advantage over your competitors, which can be used as a strong marketing tool.
What are the benefits for me, as a manager?
A QMS strengthens leadership across the organisation because everyone is responsible for improvements, not just the Quality Manager or Team.
A QMS is a governance tool, helping to address risks and identify business opportunities.
With a QMS you can use your time more efficiently, because the system works smoothly without you having to micro-manage processes and personnel.
You don't get side-tracked managing costly system failures, because problems are rapidly identified and solved first time around, or prevented in the first place.
Clear protocols that are easily accessed, understood and followed by staff give you peace of mind. They eliminate the time wasted on answering questions, while improving employee retention rates and making changes in personnel less disruptive.
Accurate, detailed record keeping means you can be confident you're meeting internal goals and complying with external legal and regulatory requirements.
What are the benefits for my customers?
A QMS proves that you provide consistent, reliable and fit-for-purpose solutions.
It also helps prove due diligence.
Customer satisfaction and confidence are enhanced, due to high quality products, targeted service, efficient delivery and proactive responses to feedback or complaints.
Anticipation of issues means problems can be identified and resolved quickly, often without the customer even knowing they existed.
What are the benefits for my staff?
Process and product awareness improves, because training is central to implementing the QMS.
Staff are clear about what to do and how it needs to be done; they don't have to worry about being confused by poorly explained procedures or blamed for something they don't understand.
Job satisfaction improves because staff don't feel someone is always looking over their shoulder or interfering as they work.
Morale is improved, because staff know what the business's goals are and they're empowered to identify opportunities and encouraged to suggest solutions, so it's clear their feedback is valued.
Staff have a sense of ownership of the process and buy-in to improvements and innovations, because they've been involved from the beginning and understand the benefits.
Having a real voice means teams are more motivated to contribute and less resistant to the changes that make their organisation agile.
A QMS gives staff increased confidence in their own workmanship, as well as the output of other employees.
There's increased job security, due to the enhanced performance of the business.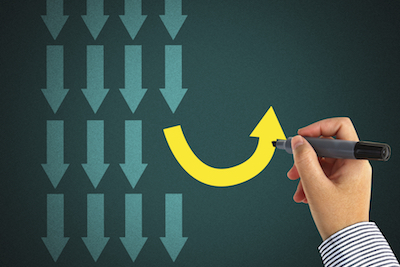 How soon will I start to see improvements?
The benefits of an ISO 9001 Quality Management System start even before certification. The first step of implementing a QMS is assessing your current processes by breaking them down into their basic components. That really makes you stop and think about what you do and why. It's an important opportunity to get input from the process users and consider the view of an independent, objective ISO consultant who understands your business. A gap analysis, examining what meets the requirements of the standard and what doesn't, helps highlight and hone what's working well and what's not, so you can ensure consistent best practice that optimises your business performance.
But buyer beware: opting for a 'cheap' off-the-shelf QMS template and trying to implement a system that's not designed specifically for how you want to run your operation and measure your goals will fail to benefit your business. Even worse, it could cost you far more in the long run, actually reducing efficiency, revenue and customer loyalty.
And be warned: it's not good enough for those at senior management level only to pay lip service to implementation, so they can tell customers they have a Quality Management System in place. They will never experience its full potential. To maximise the value from a QMS there must be commitment and ownership, with senior managers promoting, influencing and supporting it rather than simply delegating to others.
Want a simple summary of how to get ISO certification? Find out the 10 steps by clicking here.
Where's the evidence? Here are some real life benefits of ISO 9001 Quality Management Systems…
Lloyd's Register Quality Assurance, a certification body, found although most businesses implemented ISO for the EXTERNAL benefits they discovered the INTERNAL benefits were even more significant.