A multi-award winning matchmaking and dating services provider, So Klose, has become the first organisation in the Asian industry to achieve re-certification to ISO 9001:2015, the latest revision of the International Organization for Standardization (ISO) for Quality Management Systems.
Why is that important to anyone outside the dating industry?
Well, think about it. This elite matchmaking company targets successful, busy, single professionals. These are highly educated professionals and entrepreneurs: 97 percent of the client base is university educated, more than a third of them with post graduate degrees, and a large proportion work in the Banking and Finance industry. They are smart, internationally travelled, high income earners. They know what counts in the world of business, they expect top-notch service and they are careful about where they place their trust.
So Klose boasts a number of 'firsts', including numerous industry awards. So what would you expect is its Number One marketing pitch? It's 'advanced matchmaking system combining modern scientific technologies and years of industry experiences'? Or maybe 'having a pool of the highest quality of urban single professionals'? Nope, think again. The top reason highlighted on its webpage headed 'Why Choose So Klose' is this answer: "Accredited by the world's most recognized quality management standard."
So Klose knows the market value of ISO certification. Immediately it tells potential clients the company is rigorously professional, proactive about providing quality service and, very importantly, it's reliable and trustworthy.
The founder of So Klose, Carolyn Chan explained the significance of that.
"In view of the surge in romance scams, the laxity of regulations has made users of dating services vulnerable. This is why So Klose is proud to state that we operate with the highest benchmark that meets the needs of the Hong Kong market and of those we serve across the world."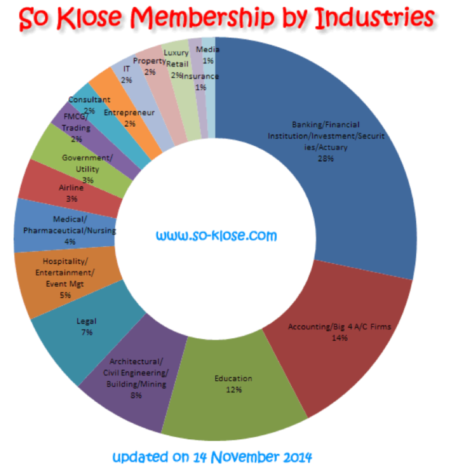 So Klose sums up the pitch in a neat 40 second video, asking: Are you single? Smart, Successful, Busy?
Then the company provides its solution to the dilemma:
Here Is Your Opportunity
There's a lesson in that for all of us!
Marketing edge
No matter what your industry, in a competitive environment you can't ignore any opportunity that gives you a marketing edge. But even better, an ISO 9001 certified Quality Management System improves your processes and productivity while reducing your risks. It's an investment that pays dividends very quickly.
Still not sure why you should bother?
Click HERE FOR 10 FAQS EXPLAINING HOW ISO CERTIFICATION WILL HELP YOUR BUSINESS SAVE TIME AND MONEY, IMPROVE CUSTOMER SATISFACTION AND INCREASE REVENUE.
If you already have ISO certification, be aware that the deadline for transitioning to the latest version is looming, in September 2018. Certification bodies will not audit, nor issue certificates for the old versions of ISO 9001 or ISO 14001 from this date onwards. In fact, they may choose to stop issuing them before then.
So don't risk losing certification by leaving things to the last minute!
If you plan to do-it-yourself then start making the changes now, because it will take some months. Alternatively, because we've taken many Australian organisations through the transition process, we've developed a very practical and efficient way and can get you certified to the new versions quickly and smoothly. You can contact us by phone on (02) 8977 4050, or email us at info@groweq.com.au.
All the best,
Liz Cole
Managing Director, GrowEQ